Enterprise Cloud Strategy
As enterprises struggle to manage the growth of unstructured data, they often think the only answer to more data is more storage. If you don't provision cloud infrastructure and enterprise cloud file storage strategically, costs get shifted rather than cut.
Cloud services providers charge for data upon egress, and those little costs tend to add up. Eliminating local file storage may help cut costs in the short term, but unless you pair it with a software-defined storage solution, you're only putting strain on your now smaller infrastructure to handle the same workloads.
It doesn't need to be complicated.
With FAST™ you can consolidate your distributed infrastructure, centralize data in the cloud, and ensure real-time global collaboration for all your users anywhere in the world while reducing your egress charges.
Watch Webinar »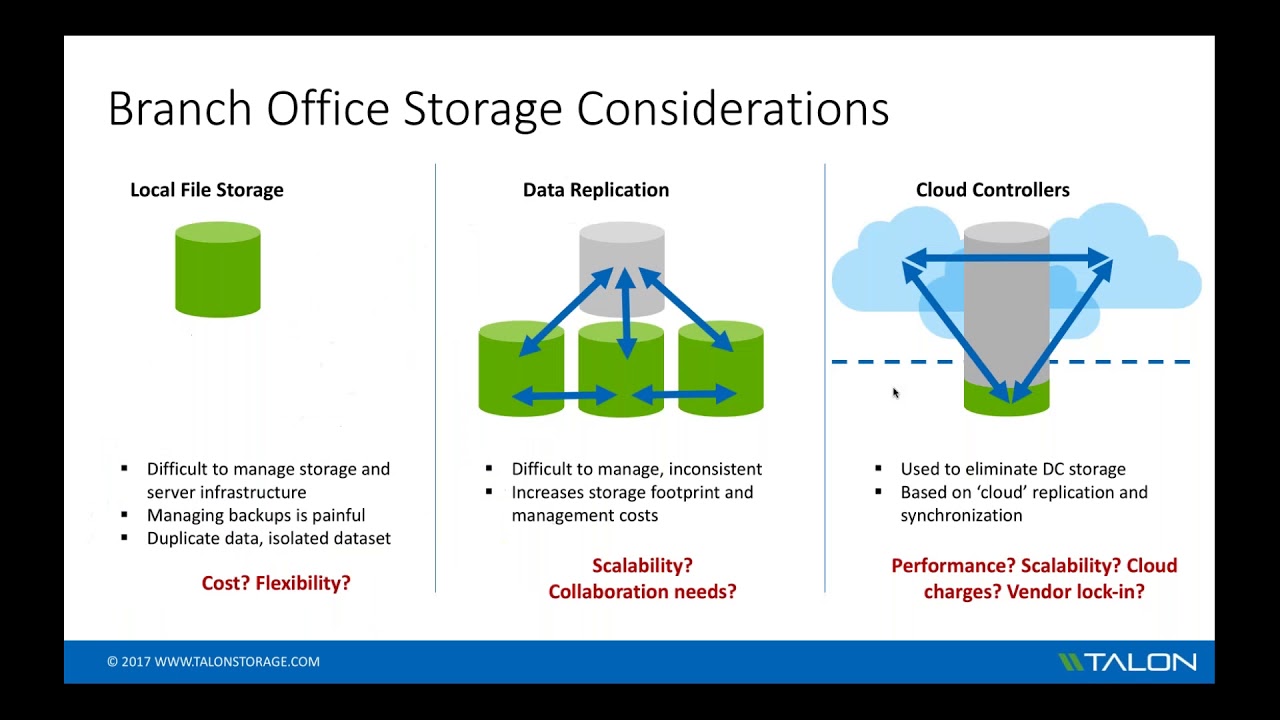 ---
FAST™ Supports Your Enterprise Cloud File Storage Strategy
FAST™ is the missing link that can make a cloud-first strategy possible. It's a software-defined storage solution that helps you achieve significant cost savings by centralizing unstructured data and consolidating IT services. Leverage the power of the cloud with data tiering, limitless storage, on-demand capacity, data tiering, and so much more without compromising on speed and file storage at the branch. FAST™ is storage agnostic, so you can continue to use your existing commodity hardware without new investments.
Deploy FAST™ in any enterprise cloud storage platform and continue using your existing storage environment.
Manage your data centrally and independently using the enterprise cloud file storage solutions you prefer. FAST™ is compatible with most enterprise cloud providers.
Extend your centralized file shares to distributed locations by creating a virtual file share and utilizing an Intelligent File Cache that only caches active data at the branch through the FAST™ Fabric.
Overcome latency and bandwidth issues by leveraging FAST™ in your cloud platform. Only changes to the authoritative copies of your files are saved, minimizing your egress charges.
View Compatible Cloud Providers »
Where to go next?
Create a "Single Set of Data" in the cloud using your existing IT infrastructure.
Streamline your distributed IT infrastructure and reduce data management costs at branch locations by consolidating distributed storage infrastructure.
Eliminate your local branch backups by utilizing local file caching for active project data sets while maintaining a central copy in the cloud.
Streamline Distributed Storage & Infrastructure—Learn More »
---