Global Data Access
Having multiple locations keeps your operations close to different nodes of business, and global data access gives you the power to leverage a worldwide pool of talent. In a distributed business, however, without the right file collaboration software, it's hard to keep everyone on the same page. Users in London, Melbourne, and New York all need access to the same data sets, but without consistent global file access you can quickly become overwhelmed with file duplication and file sharing challenges.
It's easy with FAST™
Unleash collaborative innovation within your enterprise with FAST™. Provide global data access to all your distributed branch offices worldwide without impacting performance or latency and cut local storage costs by up to 70%.
Watch Webinar »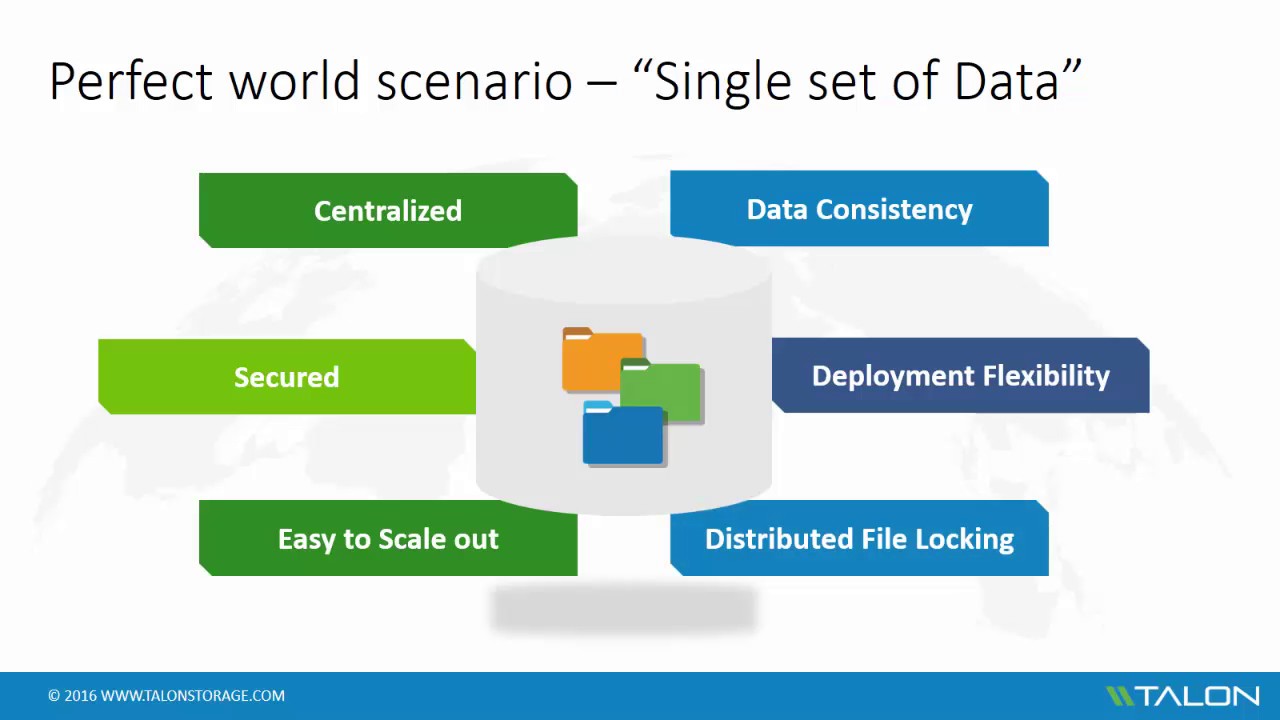 ---
Collaborate in Real Time with FAST™
Talon FAST™ enables your business to extend your central cloud data repository to distributed locations anywhere in the world, guarenteeing on-demand global data access. Enjoy all the benefits of the cloud—data tiering, limitless storage, easy scalability, enhanced security, and more—without the compromises of local file replication, slow latency, and massive egress charges. FAST™ allows you to leverage your entire workforce around the world without storing archive data in branch offices.
Centralize unstructured data into a central, authoritative data set
Provide global data access to distributed locations through Intelligent File Caching
Unleash global collaboration within your business with easy file access and sharing capabilities
Reduce bandwidth and latency challenges even in your most remote locations
Where to go next?
Provide global access to active project files and ensure file consistency across multiple locations for easy collaboration.
Ensure application consistency across all branch offices with easy software deployment.
Create a "Single Set of Data" in the cloud using your existing IT infrastructure.
Streamline Software Distribution—Learn more »
---
Share Files Globally
Ensure File Consistency
Centralize Data