Centralize Unstructured Data
"To centralize or decentralize data storage?" That is a cyclical question that has plagued IT organizations for decades. Each approach has its own merits and problems: centralization means more control, a smaller storage footprint, and lower costs. Decentralization creates challenges associated with managing distributed storage, infrastructure, and backup.
At least, that's the traditional way of thinking.
What if you could have the governance, control, and cost advantages of centralizing unstructured data without sacrificing edge performance? What if you could combine better operational controls and lower infrastructure costs with an incredible collaboration experience at the edge?
Now you can, Watch Video »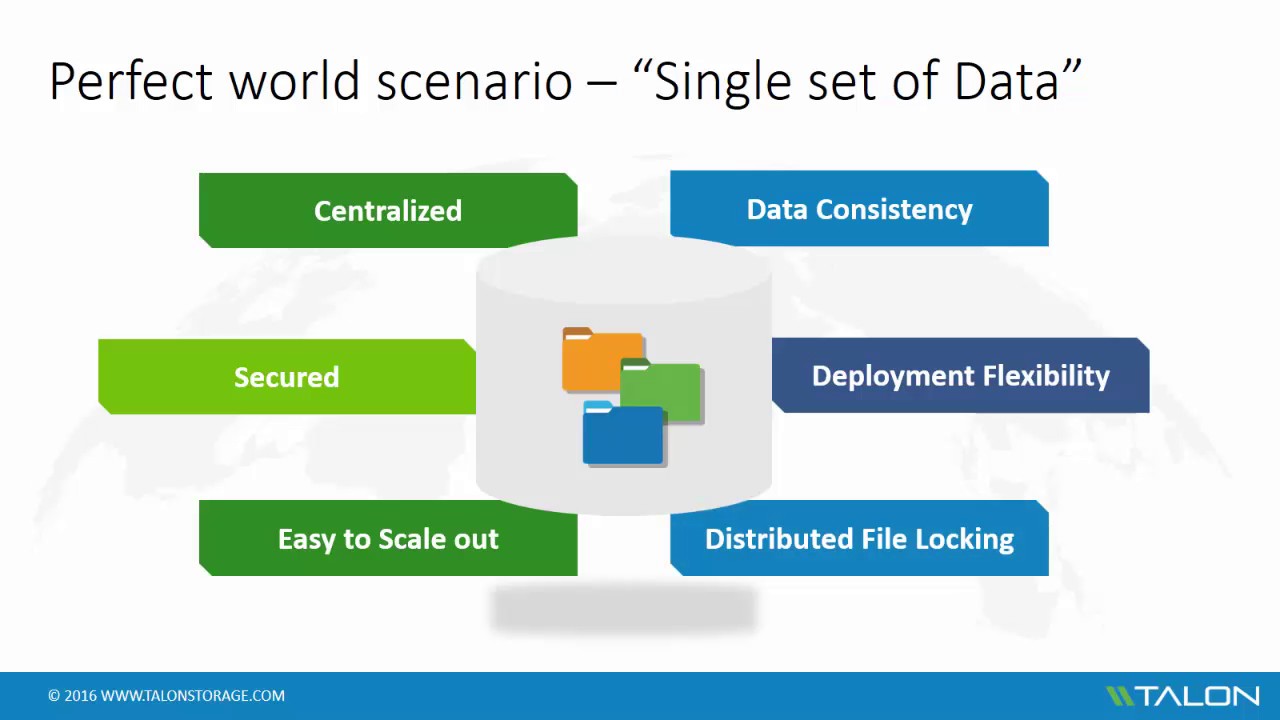 ---
FAST™ Makes It Possible
Talon FAST™ supports your unstructured data centralization strategy while maintaining—and in most cases, significantly improving—collaboration at your remote sites and branch offices. Unlike some software-defined storage solutions, FAST™ is storage agnostic, and able to orchestrate storage access over commodity hardware. Instead of being locked into a branded, vendor-specific storage strategy, you can evolve your infrastructure at the speed of your business.
Where to go next?
Consolidate distributed IT storage and infrastructure by using Talon FAST™ software fabric, enabling Intelligent File Caching technology for your unstructured data to provide a seamless experience for your end users.
Simplify your migration, governance, cloud, and security strategies, no matter what deployment model you use: traditional data center, hybrid cloud, or public cloud.
Talon FAST™ enables your private, hybrid, or public cloud strategy through Microsoft Azure, Amazon AWS, Google Cloud, or combining the cloud with on-premise storage.
Centralize by Consolidating IT and Storage—Learn more »
---
Centralized
Secured
FAST™