Centralize Unstructured Data
Modern enterprises deal with massively growing data needs every year. Data is everywhere, and it requires a massive amount of space to properly store and secure. As the data grows the challenges it poses grow alongside it: controlling the unstructured data, ensuring security and compliance, and meeting collaboration needs.
There's an easy solution.
What if you could have the governance, control, and cost advantages of centralized data without sacrificing edge performance? What if you could leverage the power of the cloud for lower infrastructure costs with an incredible collaboration experience at the edge?
Now you can »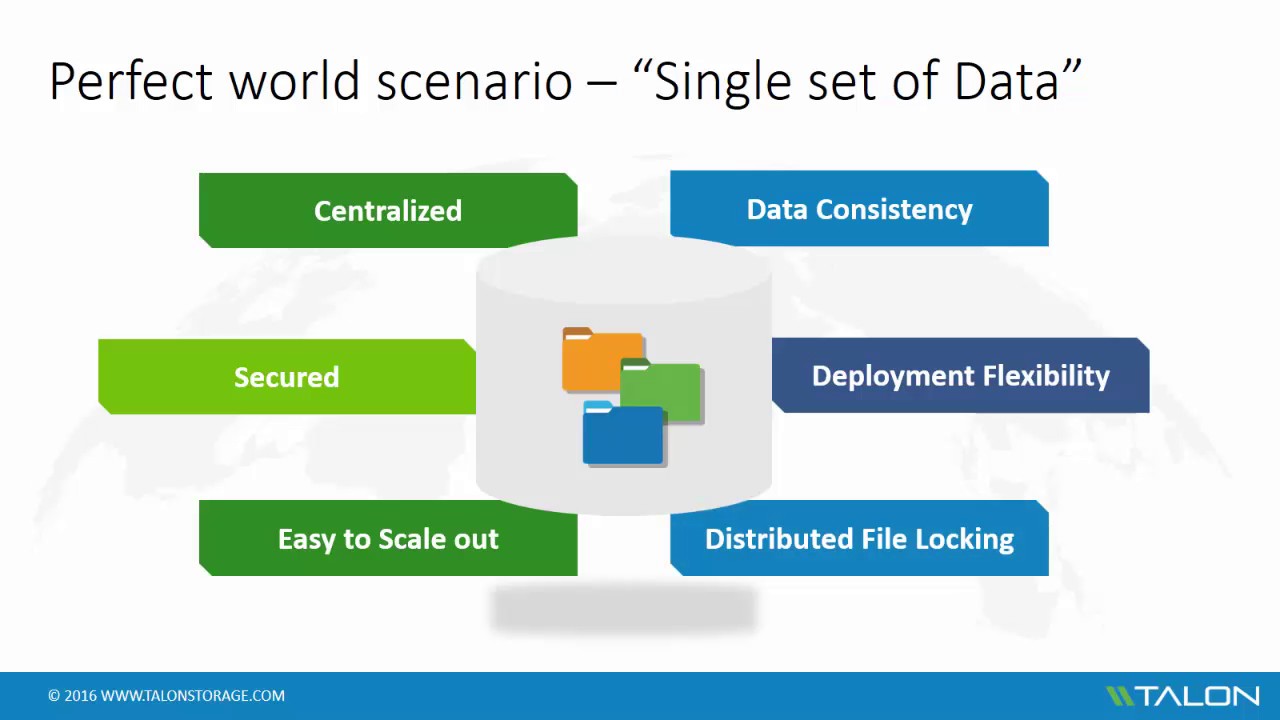 ---
FAST™ Makes It Possible
Talon FAST™ supports your data centralization strategy while maintaining—and in most cases, significantly improving—collaboration at your remote sites and branch offices. Unlike some software-defined storage solutions, FAST™ is storage agnostic, and able to orchestrate storage access over commodity hardware. Instead of being locked into a branded, vendor-specific storage strategy, you can evolve your infrastructure at the speed of your business.
Where to go next?
Streamline your distributed IT infrastructure and reduce data management costs at branch locations by consolidating distributed storage infrastructure.
Simplify your migration, governance, cloud, and security strategies by simplifying your infrastructure and consolidating into the cloud.
Eliminate your local branch backups by utilizing local file caching for active project data sets while maintaining a central copy in the cloud.
See how FAST™ supports your cloud consolidation strategy »
---
Centralized
Secured
FAST™